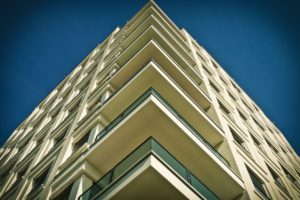 Alec Baldwin — aka the "Saturday Night Live" alter-ego of President Donald Trump — recently backed out of a deal to buy a $16 million apartment at 212 Fifth Avenue, a source told The Real Deal. Baldwin and his wife, Hilaria, toured a four-bedroom pad at the 47-unit NoMad condo conversion but ultimately pulled out before signing on the dotted line, TRD's source said. The couple, who welcomed their third child in September, currently lives in the penthouse at the Devonshire House on East 10th Street with their children.
Key Takeaways:
Baldwin wasn't the only potential buyer who scoped out the Fifth Avenue building but didn't ultimately buy.
Real estate bigwig Bob Toll, chairman of national homebuilder Toll Brothers, also came close to inking a deal for nearly $17 million on a pad that was listed for $20 million.
Still, some big names have sealed the deal at 212 Fifth. Buyers include Charles Kushner, father of Trump son-in-law Jared Kushner, and Fort Worth oil billionaire Ed Bass.
 "Some big names have sealed the deal at 212 Fifth."
Read full article here